Howard A. Rosen
Attorney at Law
Certified Workers' Compensation Specialist
At H. Rosen Law, P.C., we strive to establish one-on-one attorney-client relationships that foster honesty and trust. We believe these attributes produce the results and satisfaction that our clients seek and deserve. We utilize our experience and dedication to hard work to provide thorough representation and sound legal counsel to our clients in a wide array of legal fields including workers' compensation, social security disability, personal injury, and insurance claims. Our clients include individuals and businesses whose state and federal constitutional rights have been violated, and/or have been damaged financially, physically, or psychologically.
Our confidence in what we do and the results we achieve are proven by the fact that nearly all of our new clients are word-of-mouth referrals from peers in the legal community, family members, and friends of our existing clients. Our main office is located in the heart of Center City Philadelphia. We are licensed to practice law throughout the Commonwealth of Pennsylvania and New Jersey.
Legal matters can be complex and difficult and for this reason, we invite you to call or come into our offices for a consultation to determine if a legal remedy is available to you. If travel is difficult for you, we will gladly meet at any location that is convenient for you. Our goal is to meet your needs, and we're happy to hear from you on how we can improve our services.
"I do everything I can for my clients. The reason I became a lawyer is that I am so passionate about the law and love doing whatever I can to help people."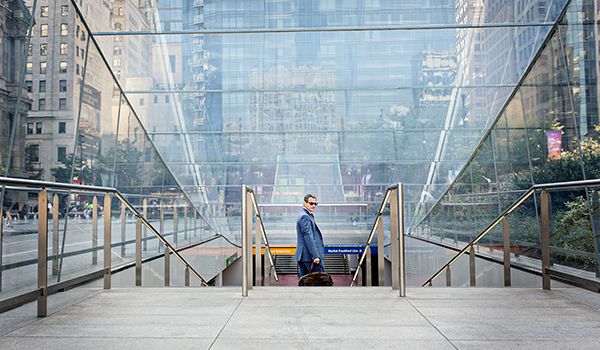 H. Rosen Law, P.C. was founded in early 2014 by Howard A. Rosen, Esquire. Prior to opening this practice, Mr. Rosen practiced with the law firm of Rosen, Schafer & DiMeo, LLP and was a partner in that firm from 2010 to 2013. Mr. Rosen obtained his law degree in 2005 from Widener University School of Law where he was named a Widener Scholar and worked on the Widener Law Review for two and one-half years, working as an Articles Editor in his final year.
Howard has consistently been recognized as a SuperLawyer in the field of workers' compensation in Philadelphia. Mr. Rosen is certified as a specialist in the practice of workers' compensation law by the Pennsylvania Bar Association's Section on Workers' Compensation Law as authorized by the Pennsylvania Supreme Court.
Education
J.D. - Widener University School of Law

B.A. - University of Maryland, College Park